Kalam valley in Swat has been a hot favorite travel destination for millions in Pakistan and abroad. This beautiful hill station of Swat valley leaves everyone in awe for its serenity. Korbah.com has been welcoming and assisting travelers from abroad and locally to visit the heavenly place & enjoy the priceless moments.
kalam countryside, lakes and mountains are beautiful any time of year, from snow-capped mountain peaks and ice-skating on lakes to hiking through majestic pine forests.
Those who want to experience this Pakistani gem will have no shortage of finding places to visit in kalam and will find themselves a dream vacation.
Korbah.com offers all sorts of travel services in kalam as well. From our exciting and affordable tour packages, you can experience the beauty of kalam valley like never before.
Here are the top 10 places to visit in kalam you have to see to experience the best of Swat Tourism.
Ushu Forest.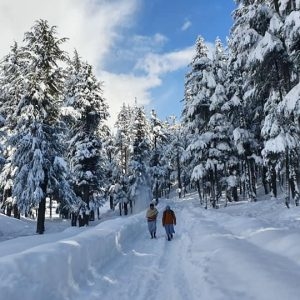 Spread over an area of 2 kilometers, ushu forest in kalam valley is the largest devdar forest on land in Pakistan. The forest is well preserved and has a beautiful camping site. Ushu forest is usually the first stopover for tourists in kalam, when they make their way to other beautiful spots ahead.
Korbah.com always put this place in a must visit spot in its itinerary for guests.
Boyun village.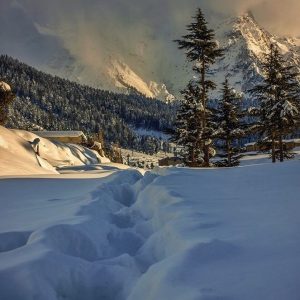 Located at a distance of 45 minutes from main kalam city at a steep height. Surrounded by alpine forests, the village unfolds the simple lifestyle of its inhabitants. Who are extremely hospitable and welcoming to visitors. The natural beauty of the village is so captivating that visitors mostly spend their whole day here.
Korbah.com usually allocate a day for its guests to enjoy this amazing place.
Jag Banal meadows.
The is an Alpine wonderland of kalam that has much to offer adventurers and those seeking a quieter retreat. The five finger peaks tower over rolling green meadows and winding mountain paths, making for truly enchanting views that embody the best of kalam tourism.
Every year korbah.com arranges trekking expeditions to Jag Banal valley for our prestigious guests to enjoy the heavenly atmosphere.
Blue water (Anakar valley).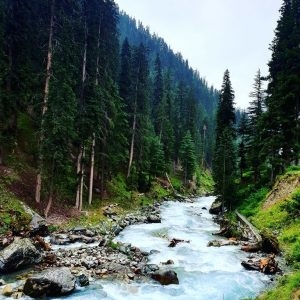 This gorgeous valley is located 40 minute drive away from Mall road kalam. The reason it's called blue water is because of the unique turquoise color of the water emerging from the area. There is a beautiful blue water stream spread at a vast area at the sight and is surrounded by thick alpine forests from all sides.
The famous Kooh lake also known as color changing lake is 8-9 hours walk away from Blue water.
It's a perfect summer vacation destination and korbah.com being the leading travel services provider in Pakistan has been arranging regular excursions for its guests to Blue water.
Matiltan waterfall.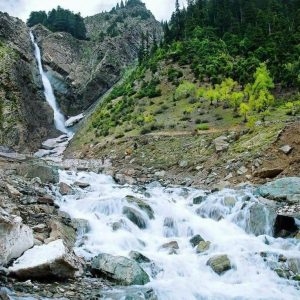 The famous Matiltan waterfall has been the centre of attention for tourists visiting kalam valley. Located at a distance of 15 kilometers from Mall road kalam, This astonishing waterfall stretches at an area of about 300 meters and emerges from the fresh water alpine lakes in the upper reaches of Matiltan.
Kobah.com always provide the opportunity to its guests to make a stopover here and capture the moments, while travelling to Mahodand lake.
Mahodand lake.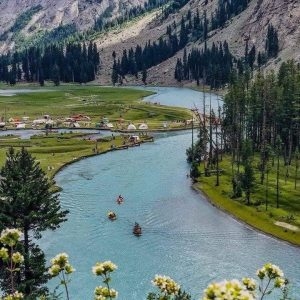 One of the most highly visited tourist spot in Pakistan. Mahodand Lake is located in the upper Usho Valley at a distance of about 35 kilometres from Kalam. The lake is easily accessible by a four-wheel drive vehicle and is spread at an area of 2 kilometers by length approximately.
Every year thousands of tourists from abroad and locally avail the services of Korbah.com to visit this majestic place. Guests enjoy fishing and boating in the lake and capture the moments for lifetime.
Saifullah lake.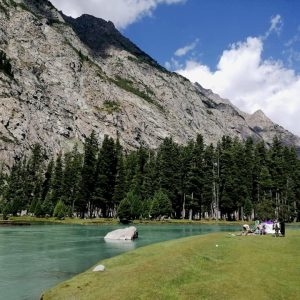 This beautiful glacial lake offers epic views and is swarmed by tourists in summers.
The lake is 15 minute drive away from Mahodand lake and tourists can enjoy boating and fishing here. Saifullah lake has become the centre of attraction for tourists in recent past.
Korbah.com has been the leading services provider to guests who want to visit this heavenly place.
Kharkhari lake.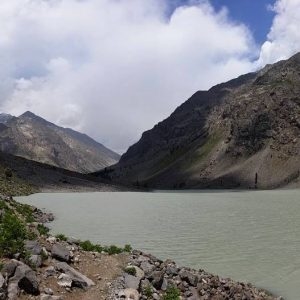 Located approximately 45 kilometres from Kalam bazar. This glorious lake is Cradled by mountains. The lake can be accessed by a rugged terrain, a three-hour drive is followed by 2 km trek before the glistening surface of the lake emerges. Four waterfalls, several glaciers and dense vegetation wave past as you traverse the unpaved route.
The lake is only accessible in summers from April-December and korbah.com regularly arranges solo and group tours to this hot favorite destination.
Shahi bagh (Royal Garden).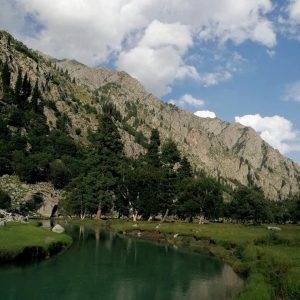 Located amid high mountains at a distance of about 29km from Kalam valley, Shahi Bagh offers unique landscape to the visitors. Surrounded by lush green fields, fresh water streams and the presence of birch trees with robin birds chirping all the time, Shahi Bagh valley is pulling tourists from across the country.
korbah.com is not only providing professional transport services to guests but also providing camping facility along with professional guides.
Kundol lake.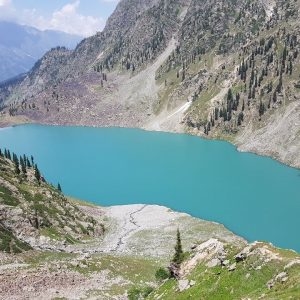 This enormous lake is located in the north of Uthror valley at a distance of 19 km away from Kalam. The word "Kundol" means Bowl in Pashto language. There is this famous myth popular among the locals of the area that a golden bowl appears in the center of the lake every month and shines like a moon but nobody has been able to touch it until now, as it possesses some magical powers.
The lake is recently been made accessible by a newly paved road for 4*4 jeeps and it takes about 45 minutes to reach the lake through korbah transport service.
Below are some of the most highly booked tours on korbah.com for kalam valley.
4 days honeymoon trip to Swat valley
7 days executive tour to Swat valley