Skardu is a small town & capital of Skardu District. This beautiful town is surrounded by many 8,000 meter peaks including K2, the Gasherbrums, Broad Peak, and the Trango Towers. Its panoramic views and numerous hill stations blessed with natural beauty makes it a perfect travel destination.
Korbah.com being the leading travel services provider in Gilgit-Baltistan region has composed this blog for those of you who would love to explore Skardu and must visit its top destinations.
Below is the list of the top 10 destinations you must visit in Skardu.
Shangrila lake
Upper kachura lake
Katpana desert (Cold desert)
Katpana lake
Manthoka waterfall
Nansoq (organic) village
Khaplu palace
Shigar fort
Deosai national park(Land of Giants)
Satpara lake
Shangrila lake.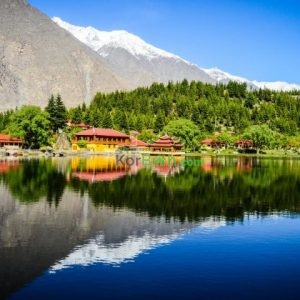 Located in Kachura village in Skardu city at 2,500 meters (8,200 ft), Shangrila lake is also known as lower kachura lake and many grand hotels & huts have been built around the lake, which can be booked easily on korbah.com.
Shangri-la is a Tibetan word meaning "Heaven on earth". In 2015, one of the photo of Shangrila lake was declared winner of the Wiki Loves Earth, after a worldwide contest.
Shangrila resort is open for guests from May-November. Guests can always pre-book their tour with korbah.com during that period.
Upper Kachura lake.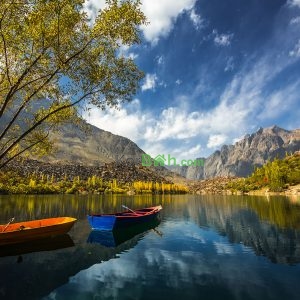 The beauty of the Upper Kachura Lake is almost untampered and mostly unexplored by travelers. The area has a rich flora and also known for its wild apricot – Prunus armeniaca orchards. Recreation activities at Upper Kachura Lake include hiking, trout fishing,rock climbing and Himalaya mountaineering which can be arranged by korbah.com.
The lake has boating options of different type of charged boats and few restaurants in Surroundings.
Katpana desert.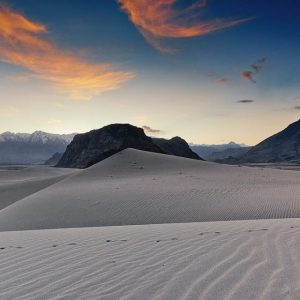 Katpana desert, also known as the Cold Desert or Biama Nakpo, is a famous tourist attraction in Skardu. The desert contains expanses of large sand dunes that are sometimes covered in snow during winter. Situated at an elevation of 2,226 meters (7,303 feet), the Katpana Desert is one of the highest deserts in the world.
Visitors always get a chance to Glamp here with the help of korbah.com, enjoy amazing and mesmerising sunset at top of sand dunes, trout and Yak for dinner , Milky way sighting over Bon fire with BBQ and tons of stories.
Katpana lake.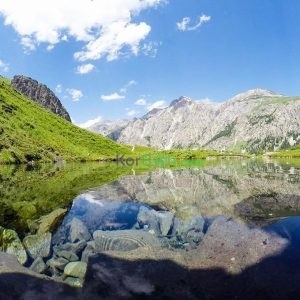 Located about 4 km away from main Skardu town, Katpana Lake is encircled with lush green pastures and trees amidst towering mountains at the beautiful Katpana village.  The lake has gained popularity in recent past and was less explored by many in the past. If you are planning a tour to Katpana lake, you must contact korbah.com, as we not only specialize in arranging the tour but also facilitate tourists in many activities like hiking, camping and mountaineering.
Manthoka waterfall.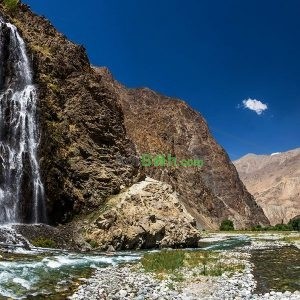 Manthokha waterfall is a mystic place featuring lush green pastures, fresh water streams, towering mountains, endogenously designed restaurants and much more. The waterfall is approx 179 feet high from ground, and located almost 79 km (49 mi) away from downtown Skardu. There are Trout fish farms near the waterfall where trout fishes are kept for the sightseers.
The green pastures surrounding the waterfall makes it a perfect picnic spot for tourists who want to spend their day.
Nansoq (organic) village.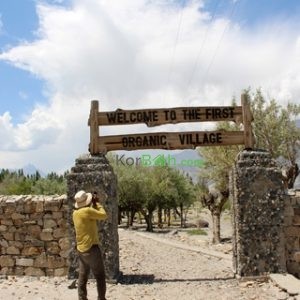 Located on the back side of the famous Kharpocho fort, It is the first organic village in Pakistan and holds a special place when it comes to the most attractive tourists spots in Skardu. Centuries old practices of farming are used here to grow vegetables and fruits
Every year korbah.com arranges hundreds of tours for domestic and foreign guests to this amazing place and everyone has loved the place till date.
khaplu palace.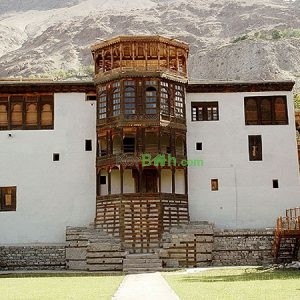 Locally known as Yabgo Khar (meaning "The fort on the roof"). Khaplu palace is an old fort and palace located in Khaplu. The palace, considered an architectural heritage and a tourist attraction, was built in the 19th century and served as a royal residence for the Raja of Khaplu.
The palace underwent a restoration project carried out by the Aga Khan Trust for Culture and is now converted into a boutique hotel operated by Serena and a museum depicting the history and culture of Baltistan.
Shigar fort.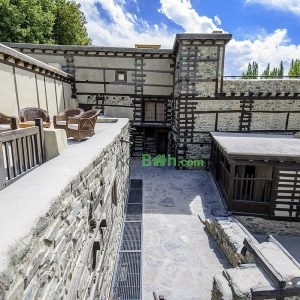 Built in 17th century by Raja of The Amacha Dynasty of Shigar. Shigar Fort is an old fort of Baltistan located in the town of Shigar.
The fort has been restored & renovated by Aga Khan Cultural Service Pakistan & converted into a museum and boutique hotel by Serena Hotels.
Korbah.com always put this iconic place in its travel itinerary for its guests, who book their travel journeys with us.
Deosai (Land of Giants).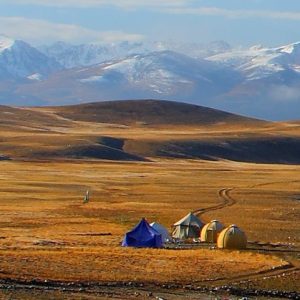 The word 'Deosai' means 'the land of Giants'. The locals call this place 'Ghbiarsa' referring to 'Summer's Place' because it is only accessible in summer. It has an average elevation of 4,110 meters (13,497 ft) above sea level, making it the second highest plateau in the world after Changtang Tibetan Plateau.
Deosai National park is blessed with rich flora and fauna and many abundant species of wild flowers and animals like brown bears, snow leopards reside in the plateaus.
Korbah.com has been organizing camping expeditions along with day trips to the plateaus in summer for years and guests have thoroughly enjoyed the adventurous and unique experience.
Satpara lake.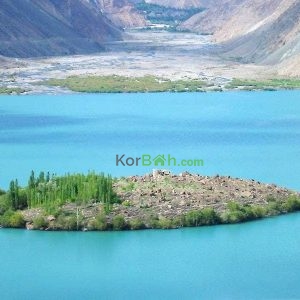 One of the main source of water to Skardu Valley. Satpara Lake is located at an elevation of 2,637 and is spread over an area of 2.2 km².
A road from Skardu Bazaar leads to the Satpara village. From where, Satpara lake seems so beautiful, that the onlookers are left in awe.
The lake is surrounded by high mountains which makes the lake more enthralling for visitors.
Below are some of our tours which are being booked by our clients on regular basis.
4 days tour to Skardu – For couple
5 days corporate tour to Skardu – For companies
The above tours cover majority of prominent hill stations in Skardu and korbah.com always make sure that our guests enjoy every moment of their journey with us.