Colored in blue, deep green or aquamarine, Swat valley is home to some of the most beautiful alpine glacial lakes in the world and these gleaming bodies of water offer enchanting aquatic views.
Let's have a look!
Daral lake.

This Amoeba shaped lake can be accessed after rigorous trekking for three to four hours from Bahrain valley. The trail is extremely beautiful and its worth the effort due to spectacular views and terrains. The lake can only be accessed in summer as heavy snowfall blocks all the trails during winter.
The beauty and glamour of the surrounding valleys can cherish the memories for lifetime.
Saidgai lake.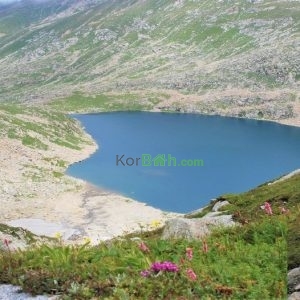 Occupied by clouds most of the time, this balloon shaped lake is no less than a hidden wonder in the upper reaches of Swat valley at an average elevation of about 12040 feet above sea level. Different trails lead towards the lake but the one from Gabina jabba, Lalku village is more convenient and full of adventure.
Bashigram lake.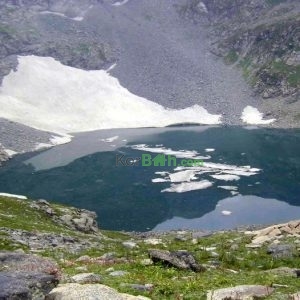 Located in Bashigram village, on the eastern side of Madyan valley. The lake is surrounded by snowclad mountain range and the giant glacier that has never melted makes Bashigram khwarh ("khwarh" means stream in Pashto language) which ultimately forms Cheyll khwarh in Madyan. Total trekking distance is about 8 km and takes about 6 hours to reach there from Kas banda ("banda") a small human settlement.
Kundol lake.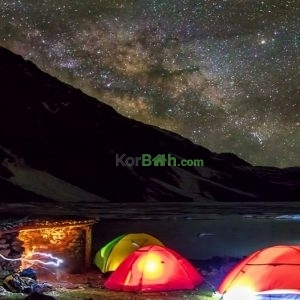 The word "Kundol" means Bowl in Pashto language. There is this famous myth popular among the locals of the area that a golden bowl appears in the center of the lake every month and shines like a moon but nobody has been able to touch it until now, as it possesses some magical powers. The lake is located in the north of Uthror valley at a distance of 19 km away from Kalam.
Jabba Zomalu lake.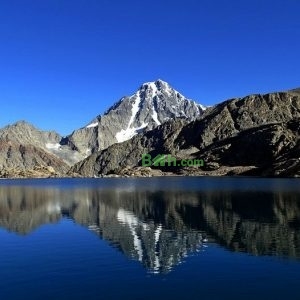 It is one of those lakes which a traveler would dream to find out. Unlike other lakes in Swat valley, the color of this lake is deep blue and it offers a unique and astonishing view of Mt. Falakser. The lake is located at an elevation of 14050 ft above sea level in Ushu valley near kalam.
Khapero (Fairy) lake.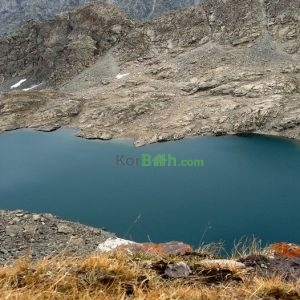 Located in the lap of Ushu mountains, there is a widespread belief about this lake, that it is home to fairies and some local elders even claim that they have seen them. One can feel the eerie silence around the lake which justifies the local claims. It is located in the north- east of Uthror valley and is 5 hours steep tracking from Kundol lake.
Shetan Gwat (Devil's corner) lake.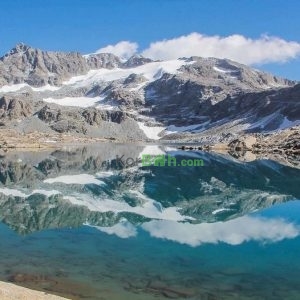 The story behind this Alpine glacial lake is very famous, that a local shepherd found this lake accidentally, hidden in the shadows of high mountains and he was stunned by the mysterious place. He ran back to his town shouting, Hey! I found the devil's corner.
The track leading towards the lake is very difficult but the stunning beauty of the valleys and lush green forests on the way will make you believe, It's worth it.
Spin khwarh (White stream) lake.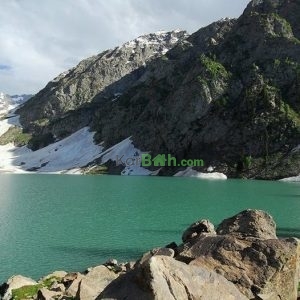 Surrounded by tall mountains, this gorgeous alpine lake is one true gem of nature. The emerald color water of the lake and the nearby glaciers leaves every traveler in Awe. A small white stream flows down from eastern mountain range to the lake and is the only major source of water for the lake.
The lake can be accessed via two tracks, one from Ladu valley and other from Kundol lake.
Mahodand Lake.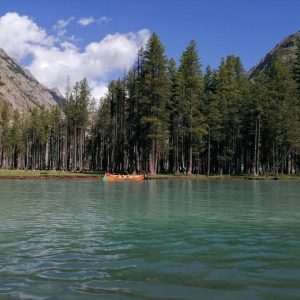 This is the place where one can simply surrender to the fact, that Swat valley is truly the "Switzerland of East".
Mohodand lake is located in Upper Ushu valley at an elevation of 9,700 ft. in the foothills of Hindukush mountain range. It can be easily accessed by a four-wheel drive vehicle. The lake is abode to many migratory birds and trout fish can be found in abundance. If you want to get out of chaotic life of cities, this is the right place to visit.
Korbah.com is providing all sorts of facilities to visitors in Swat valley i.e hotel booking, car hire, tour guide and many more facilities at very affordable rates.